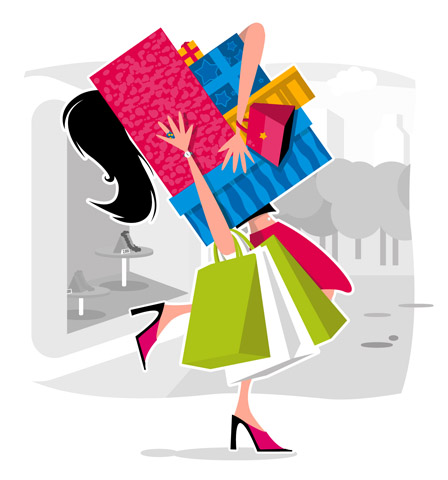 let's talk. so do you remember my little break-down moment in june that i publicly wrote about? and you were all so nice and told me that i was normal and not some psycho-over-emotional freak? well, it just so happens that during the month of june, in order to make myself feel better, i did some shopping. oh, shopping. why does it always make a female feel better about herself? what is it about having a new shirt that makes one want to dance and laugh out loud for no apparent reason? males have a hard time understanding such bliss i think. now, since i've been married, i have
seriously
slowed down in the shopping category. when single, i shopped all the time because i could and it made me happy. but i've been quite responsible since april 28, 2007 when jake and i were married. and he will testify of that. i didn't go crazy in june, but i bought a few things and i did feel better. well, then i started feeling guilty about it for some stupid reason, but of course i wasn't going to do anything drastic and return anything! no, no that was not an option. instead, i made a vow that i would do
ZERO
shopping in july. it actually hasn't been that hard, surprisingly enough. i think jake is proud of me. why am i writing about all of this?, you might be asking. well, this is the text conversation that jake and i had this morning while he was in his work meeting.
the stud
: J, I just won a $500 shopping spree!
the recovering shopaholic
: OH. MY. GOSH.
the giddy shopaholic
: A shopping spree to where? Anywhere?
the stud man of the household
: They said only at Anthropologie.
the shopaholic
: That just made me giggle with pure joy. I know you're kidding, but still.
jake vela pulls through YET again.

disclaimer: i write this not to brag or to flaunt...this i promise. i simply can't contain my excitement. thank you for understanding.